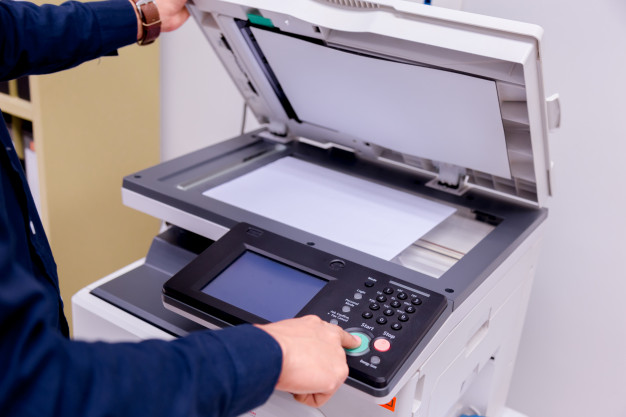 One of the many ways companies utilize today to increase their productivity and efficiency is relying on managed service providers. Of many outsourcing services there, managed print services are the most commonly availed in firms and large companies. It is a kind of service offered by print or copiers providers to help businesses minimize their costs in copying or printing. Most businesses do not have a print strategy because it is time-consuming and is not their priority. Managed print services are a way for them to fulfill their everyday need for printing and customize it according to their needs and goals.
Now, get to know the manages print services offered by Copier Leasing Services in Los Angeles where you can choose fro their list of copier leasing packages. They may customize this for you if you want. Here are the four major benefits depending on this type of outsourcing service.
Major Benefits
There are four major benefits managed print services that can bring your company. First, it saves time and improves efficiency. The time the employees would spend in a printer or copier-relates tasks will be minimized. Time spent fixing a broken machine, toner replacement, and maintenance may be considered here, too. The task of a Managed Service Provider is to name these problems and include plans to resolve these. In this way, employees can allot their time to other more productive jobs. Second, it reduces costs and saves money. One of the downside to not leaning on MSP are the additional costs you would spend like maintenance costs. Maintaining a machine individually and one at a time is more expensive than having a scheduled and automated, cloud-based system to do it. An MSP like Copier Leasing Services in Los Angeles connects all copiers on lease in a company to a single monitoring system to ensure that the delivery of toner replacement and repairs will be done on time. The benefit of this for a company is they are enabled to purchase in bulk supplies at a discount. Third, it improves your company's information security. Large companies should get secure printing technology to enhance and keep their documents secured. By acquiring this kind of service, the risk of intellectual property theft and information security breaches will be lowered. A company-wide print assessment that depends on an MPS can detect print and IP security risks that might harm your company. The programs offered by MPS could help to mitigate these risks with a well-thought security plan. It may include printer sign-in procedures to protect data and files from being stolen. Waste disposal and document management facilities may also be added upon your request. Also, Copier Leasing Services Los Angeles, offers a multifunction copier lease in Los Angeles which has an automatic hard drive wiping functionality and may be connected to a network. It could reduce data being retrieved by hackers. Moreover, having a single print provider will lessen the number of people outside your company who may access your networked equipment. Always be keen and careful in choosing your MPS because not all have high standards when it comes to conquering security threats. Fourth, it reduces capital expenditure and improves the cash flow of your company. Purchasing machines may greatly affect the capital of your company. Good thing, Copier Leasing Services in Los Angeles offers leasing and rental of their copiers and printers. They have flexible payment options for these. Usually, companies would lease the copier or printer and pay-per-page. For them, it is an economical choice because they will have a one-off bill for hardware every five or ten years.
Managed Print Services is ideal for companies who want to save capital and time, as well as improve their company's efficiency. If you have more inquiries, kindly contact Copier Leasing Services in Los Angeles for more information and quotations.