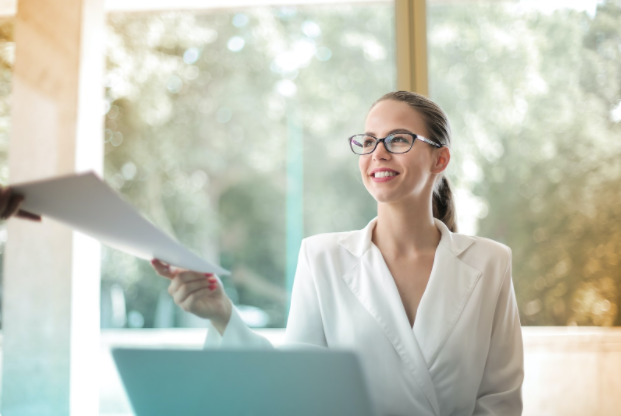 Choosing a copier dealer is as difficult as choosing which of the copiers available out there is the best for your office. It is understandable that you might not even give selecting a copier dealer much thought. In Los Angeles, it is sort of safe to assume all copier lease dealers can guarantee you quality services anyway. However, what happens when a copier leasing mistake starts to arise. You're not yet even in the contract part and you're already doomed at that copier dealer selection part. The horror, right?
Anyway, no matter where you are, always be wise with your dealer selection. Copier leasing is hard enough as it is and you don't need this additional thought. However, you won't enjoy your copier if you don't watch out for the following mistakes you may commit with selecting you
copier dealer:
Choosing them merely because of a good copier lease offer.
It is not enough to choose your copier dealing whom you will be dealing with for more than a year according to this. A good copier leasing deal doesn't make the dealer necessarily as nice as well. You may enjoy the benefits of your lease now but suffer from the unbearable conduct of
your dealer.
Some dealers are noticeably business-driven upfront. That is seemingly a good trait considering you are a businessperson as well. However, the thing is that sometimes they are way too driven. This causes them to draw up attractive contract offers yet fail at attending to customer needs. That is not entirely good at all. You won't ever be able to enjoy your lease no matter how good it sounds if you have an awful dealer.
Still, you cannot be too judgmental to really know whether they are awful or not. So this is how you spot those little things that will make you reconsider:
Do they listen to your needs when you express them?
Do they answer your inquiries with information instead of just another product endorsement?
Picking them out of popularity.
There are undeniably many popular copier dealers in every state. If you Google the best copier dealers in your area then these will turn up. Now, it is easier to just go for that choice, isn't it? Besides, they have high ratings and great reviews, so why doubt? Well, you should.
Popularity does not equate to your office's personal needs. Not all offices are the same. One copier dealer may only be famous due to its being a go-to for a certain industry. You may not necessarily be a part of that, so if you sign with them you may not be served well. Of course, there is no room for mediocre service when you know you are paying them.
It is best to use these dealers' popularity to just reach out to them right away and get a feel of their ways. This way, you get to know whether they live up to the hype or are just pure show.
Not getting to know them well first.
You have to really get to know your copier lease Los Angeles dealer. You have to review their services, company reputation, and other product handling matters. You also have to be informed of how they do their business completely especially the protocols concerning your interest. This is so that you won't have future contract disputes with them.
You don't want to sign up with them and later find out that they are involved in illegal practices. Imagine how much loss would be on your part.
If your Location is around Los Angeles, you may visit Copier Lease Los Angeles, Copier Rental in Los Angeles, Copier Repair Los Angeles and Copiers Los Angeles or call Service Location Dallas (972) 525-0888