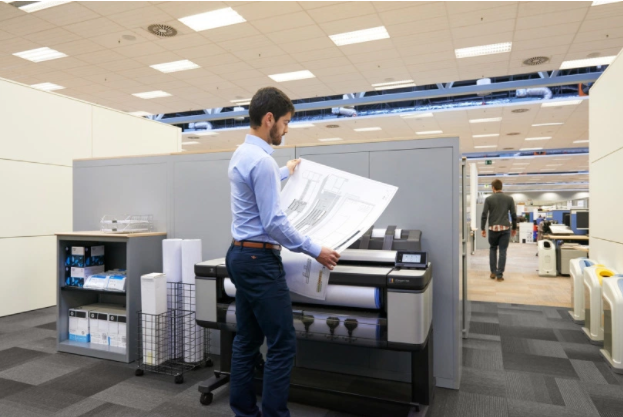 Online shopping is the new trend. In the United States, 8 out of 10 people are doing their shopping online with 15% of them purchasing on a weekly basis.
Most people find it convenient to shop for gifts, personal needs, and other items through ecommerce. Since technology has brought massive changes to how the way business is done, companies are now switching over from the old way to the current electronic selling strategies.
The introduction of internet became a new vehicle for some businessmen. However, there are still things which need to be purchased the traditional way like large printing equipment. Although you may find some of these plotters for sale online, risks are higher compared to seeing the actual item before making the purchase.
If you are in Los Angeles and you are looking for a Copier for your business, you may contact Clear Choice Technical Services in Los Angeles. You can ask about Copier Leasing Services in Los Angeles, Copier rental services in Los Angeles.
Advantages of buying a plotter online?
There are a number of advantages of shopping online. Convenience is on the top of the list. Shoppers do not have to leave the comfort of their homes in order to purchase the items they want. The internet is making it easy to move from one shop to the other while looking for the perfect item. You can even have it delivered in a day or two. Also, it provides a way to continue with your daily routine even while doing your shopping.
Truthfully, there are a lot of cheaper deals and bargains from online shops. There's options even with the prices, but this does not mean you can trust everything online. Large equipment like plotters are to be checked for other factors aside from its price.
What are the challenges with buying plotters online?
Plotters are huge and heavy, which means that it cannot be managed by just one person. When it comes to purchasing plotters online, the first challenge is installation. It may not be the first thing people think about, but this can be a trouble especially if you don't have extra people to receive and assemble the equipment.
Once the delivery truck unloads the item in front of the office, the next thing to do is to assemble it. Equipment this huge and complicated do not come as plug-and-play item. A manual will be provided and is expected to be followed accurately. It calls for some work and mechanical knowledge. Once put together correctly, you can then set it up on the right corner of the office. Definitely, it is not an easy task.
Shop online for personal items, not plotters.
Plotters are used commercially. In other words, this does not fall under the category of personal stuff. These large-format printers are used by designers, engineers, photographers, and construction companies and are considered vital equipment for these lines of business. Printers and copiers for personal use at home, on the other hand, are being sold online.
Shop wisely, all the time.
Online shopping has taken over the modern community. It is convenient and offers savings when it comes to time and gas took up when you decide to visit shops for your needs. It may be best for some things, but not for your business assets like plotters for sale.