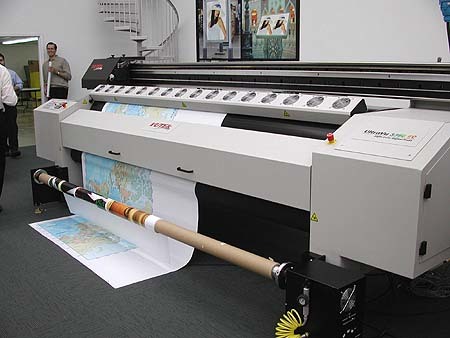 Wide-format printers are often used in printing large scale outputs. It can print posters, business directories, banners, signages, wallpapers, construction plans, architectural drawings and many more. Prints that are over 2 feet wide is considered wide format printing. Wide-format printers can support 18 inches to 100 inches wide rolls. Exceeding 100 inches is regarded as a grand format.
Getting these machines might come across your mind about copier lease. Leasing a wide format printer is quite expensive, so you must be decisive before engaging in it. Have concrete plans and requirements after getting that printer. In this way, you will not encounter problems in paying your monthly bills for leasing the wrong printer. Let's know the benefits you will get in leasing a wide format printer?
WHAT ARE THE BENEFITS OF LEASING A WIDE FORMAT PRINTER?
Leasing is better than buying a printer outright. It can save you from releasing a huge amount of money. Aside from that, you can also print posters, banners and every large print you want. Also, there are other advantages you can avail of leasing a wide format printer.
Turns your upfront cost into a monthly expense. Instead of spending a huge amount of money to buy an expensive large format printer, you can cut back your budget and turn to other business expenses. Though it might take years to lease a large printer, it won't cost you that much, and before your due come, surely you already have the money to pay for the monthly bills only if you have planned it out great to have plenty of customers.
Gives flexibility in printing. Because you partly own the printer, you decide when to use it and how you will use it. Print as many posters you want and have the colours you need as long as you have enough ink. Rush jobs can also be accommodated because the machine is on site. You would be in half control of the printer unless you forgot to pay your expenses. Mostly, you can print large scale colourful items for your customers and yourself.
Wise maintenance and print supplies. Printer or copier leasing can be a good choice for others, especially other companies that offer bundles of repair and maintenance for your machines. Compared to buying, you can cut your budget from outsourcing personnel to maintain and fix your machines. With copier leasing services, you can count on technicians who are well educated about these machines' models and brands. You will have less worry about how they will handle your wide format printer. Other companies also include consumable supplies in your contract that are, of course, covered in your monthly bill.
It gives the option to upgrade to newer machines. Copier leasing in Los Angeles lets you trade for the latest technology, so your printing quality is also up to date. Wide-format printing is always a mainstream form of advertising and marketing companies. Quality prints are their foremost need to excel in the industry to keep up with your machines is a must perhaps.
It saves time and generates more money. You don't have to waste time and money on screen printing. Aside from it being slower and bothersome, it is also definitely not for print quality. Wide-format printing gives a variety of printing options, such as size and quality. The more you print, the cheaper it gets to attract more customers and gain more.
You are here not because you are new to the printing business but maybe because you are looking for good reasons why you should turn to lease a wide format printer. Copier leasing services in Los Angeles can help you decide on your future upgrades and assist you with your needs.