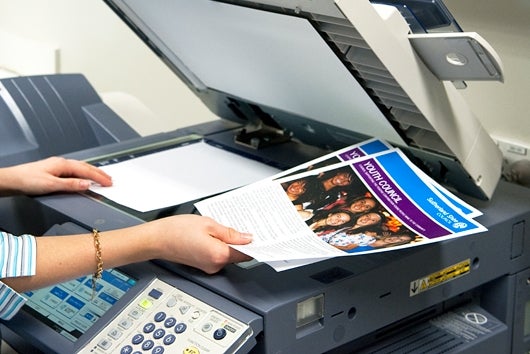 Copier lease is a smart choice for businesses who want to have a copier that can provide for their needs. With copier leasing, they can change their equipment from time to time. Some copier leasing services supply advanced and new copiers to their client. This type of venture benefits the company with its efficient cost and great services.
Why opt to buy your own copier when you can avail of a copier lease that will cost you fewer expenses? Buying your own copies can cost you a high upfront fee. Read more to see how the printer lease can benefit your business.
1. It actually cost less than buying a new one.
Some might think that buying a copier in one go is cheaper than renting one. That is a common misconception. If you buy a copier of your own, you still need to provide it's maintenance and supplies. Buying a copier also limits you to change it to a newer model unless you can buy a new one. Some copier leasing companies don't need down payment. This is a plus as you won't need to pay early for the machine.
2. It can do a lot of tasks.
Leasing company offers premium quality copiers that can do lots of tasks. This is a gain for your company as you won't need to buy separate equipment to do different tasks. They provide printers that can do print, copy, and scan. Some can also send fax. In today's world, technology brings a great impact in our life. This is a great bargain, to do advanced work at a cheap price.
3. Disposing of it will not be your problem anymore.
Admit it, you always find it difficult to dispose of heavy equipment. IT equipment such as computers, printers and copiers are hard to dispose of. This is because disposing IT products must follow tech regulations. But under a copier lease agreement, the leasing company handles the disposals. They make sure to follow regulations for the safety of the environment.
4. Only provides advanced and newer technology.
Copier leasing services only provide the latest models of copiers to their clients. They make sure to provide quality copiers that can perform a lot of tasks for the company's needs. This is an advantage if you are techy who loves innovation.
5. No Maintenance Cost.
Under the lease agreement, most copier services covered the maintenance and repair costs. This will lessen the expenses of the client, which is a great advantage. Toners, inks, and other consumables are also supplied to the client monthly. Copier leasing services in Los Angeles have great customer service to provide assistance.
6. Accepts negotiation.
Copier lease services in Los Angeles allows its client to negotiate. The copier lease company give them the opportunity to invest in other
important investments. This is a great advantage for smaller companies to boost their business. If you're a startup company, copier lease is a much better option.
7. Known brands
Copier leasing service in Los Angeles provides copiers from known brands. They equip their clients with printers from Canon, Toshiba, and Kyocera. The leasing service aims to give their client what they pay for.
Copier lease has lots of advantages than buying your own copier.
No large upfront fee, easy upgrade and replacement, and flexible payment terms. These are some of the advantages that you can get in copier leasing. It is also favorable for both startup and big companies. Before signing up on a copier lease, you can read different reviews posted online. Familiarizing yourself with the advantages of copier leasing should always be your first move.